Guru Tattva Offerings
A Guru's blessings go far beyond anything we can ever imagine!
You can directly register for Guru Tattva offerings such as Naamkaran by Swamiji, Garbh-Sanskar, Samarpan Vivah in the presence of Swamiji, registration for normal and emergency prayers etc.
Prarthna Dham
Selfless prayers can do wonders. Register a prayer for yourself or your loved ones and leave all that problems to the divine energy of Guru.
Naamkaran
Receive the names of your new born babies, business ventures, homes, offices or other professional ventures directly from the divine energy of Guru Tattva.
Garbha-Sanskar
Garbha-Sanskar means 'education in the womb'. Nuture your unborn child with 800 years old Himalayan wisdom for its mental and physical well-being.
Samarpan Vivaah
Find your soulmate to enhance your spiritual journey and get married in the holy presence of H. H. Shree Shivkrupanand Swamiji himself.
Guru-Karya
Guru-Karya is the best medium to connect with the energies of Guru. Be a volunteer and take part in this global work for the well-being of everyone.
Ask your questions directly
to the Master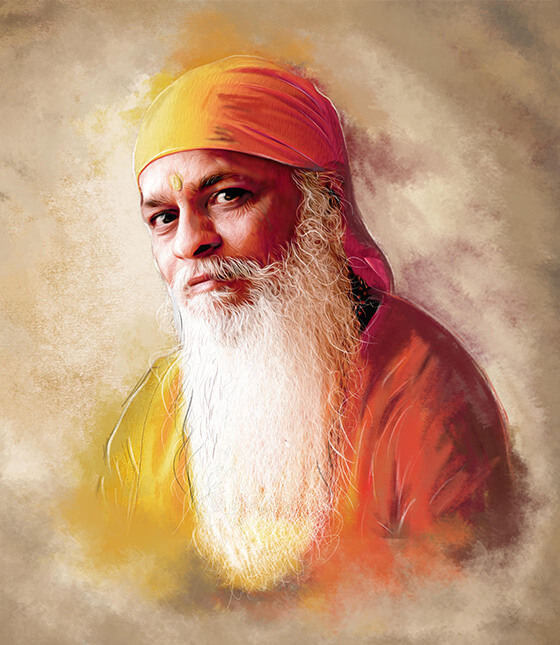 Head Office : 
26, Gulmohar, A1 Bunglows Society,
Eru Abrama Rd, Nr. Gandhi Railway Crossing,
Navsari 396450.
Guru Tattva Office: +91 98980 11555
Guru Tattva
Bhavan
Address : Guru Tattva Bhavan, Shivaji Park, Street No. 4/8, Near Income Tax Society, Raiya Road, Rajkot – 360005.
Office No : 9898011555
Saurashtra Samarpan
Ashram
Address : Saurashtra Samarpan Ashram, Vidi Bhojpara, Sindhavadar, 363621.
Office No : 7046412423, 72030 45415
Gujarat Samarpan
Ashram
Address : Mahudi Village Rd, Anodiya, Gujarat 382855.
Office No : 98243 88546
Dandi Samarpan
Ashram
Address : Samarpan Ashram Marg, Beach, Dandi, Gujarat 396412.
Office No : 9867829736
Goa Samarpan
Ashram
Address : Pazz (pajarr ), Camorconda, Goa 403103.
Office No : 94210 24948, 99787 27901
Kutch Samarpan
Ashram
Address : Mandvi – Bhuj Hwy, Punadi, Gujarat 370485.
Office No : 97370 13512 ,99093 52381
Ajmer Samarpan
Ashram
Address : Aradka, Ajmer, Rajasthan 305811.
Office No : 83474 49962
Samarpan Ashram
Long Acre
Address : Melton Rd, Hickling Pastures, Melton Mowbray LE14 3QG, United Kingdom