For a day full of blissfulness with the blessings of Swamiji!
Maha-Shivratri Parv is a one-day festival to be in the presence of divine energy of Guru Tattva. After 45 days of Gahan Dhyan Anushthan, Swamiji gives an opportunity to all the human beings to empty themselves in his powerful Aura. This day, people around the world gather at Dandi Ashram to get the blessings of Swamiji.
After the blissful discourse of Swamiji, everyone gets an opportunity to be in his the grace of H. H. Shree Shivkrupanand Swamiji during the Rath-Yatra Karyakram.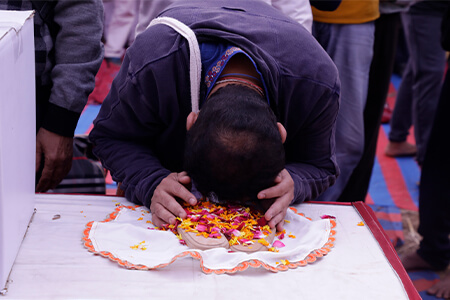 Glimpse of Maha-Shivratri Parv – 2019